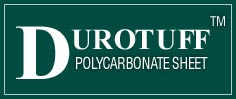 Print Page

Email Page to a Friend
Most of the products of polycarbonate sheet available in the domestic market under different brands & trade names are duly procured/imported from China.
Green House & Garden House
Commercial, Residential & Other Construction
Industrial Construction
Public Infrastructure
Do-It-Yourself (D.I.Y)

Quality Assurance
WHY INSIST ON DUROTUFFTM
Most of the products of polycarbonate sheet available in the domestic market. DUROTUFFTM polycarbonate sheets product is entirely indigenous, manufactured/produced at Company's own factory in INDIA with high quality raw material under the supervision of technically expert promoter of the Company. The indigenous product DUROTUFFTM is manufactured and produced keeping in view the international standard of quality. The Company has its own group of rich-experienced and devoted employees and effective quality management system, those work on pick and choose of quality raw material policy. This process and choice of quality raw materials ensures uniform thickness, excellent, optimum strength, durability and long life of the product.

The test result value of DUROTUFFTM does not only achieve the International Standard of quality, but also surpass.

To insure its international standard of quality, the Company carries out periodical analysis of raw material prior in-putting, at different stages during its manufacturing process and after out put of finished product, the Company has set up its own in house Lab. System, duly installed with latest technology equipments upto the mark of International Standard testing results. For the purpose, the Company has employed a team of highly qualified Lab. Technicians and expert attendants having complete knowledge of analyzing the polycarbonate sheet raw material, its products and all other equivalent products as well. The test result value of our in house test results carried, matches with the International Standard Lab. Testing results.

Always Learning and Exceeding are our power resources and expansion of business principle. With business principle of Quality is foundation and honesty is our first priority, we not only produce high quality polycarbonate sheets, but also provide all-around technical/marketing and sale support.

DUROTUFFTM polycarbonate sheets are manufactured for an endless range of glazing and roofing for extreme weather condition. We not only take price in our reputation, we also take pride in our manufacturing process in producing excellent quality products
Infrastructure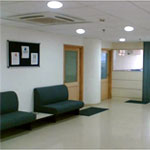 Most of the Polycarbonate sheet manufacturers depend upon outsourcing of their products, whereas we produce
DUROTUFFTM
Polycarbonate sheet at our own. We have set up state of the art manufacturing plant to make solid polycarbonate sheet through the co-extrusion process with an installed manufacturing capacity of 350 TPD on more than Two Lac Twenty Thousand Sq.Ft of land including covered area of more than One lac Fifty thousand Sq. Ft. The manufacturing unit of the Company is situated in Prime Area of Industrial Estate at BADDI, District Solan (Himachal Pradesh). The manufacturing unit of the Company is equipped with latest technolog.
Plant And Machinery

Sheet Co-extrusion Line 1 No.
Pipe Extrusion Line-2 Nos.
Corrugation Line- Cnc Controlled Cold Binding Machine.
R.O. Water Plant
Cooling Tower
Thermoforming Machine
CNC Router Cutter
In house Workshop for repair and maintenance viz: Lathe Machines, Central Drilling Machines etc.
Power Connection with UPS System and three numbers of Genset having Capacity of 750 KVA, 160 KVA and 55 KVA for uninterrupted manufacturing process.

In house Laboratory equipped with latest technology lab.testing equipments.
Separate Neat and Clean Packing Section
Size Wise Product Storage Section
The Company has its own group of rich-experienced and devoted employees and effective quality management system. The Company has owned Certification from MOODY international for its products.